Career News
Career
BN TV Career
Career
Career Features
Career
Career News
Career Inspired News
Career
Career
Published
on
By
When you add dedication to passion with a little mix of good fortune you're most likely to have a success story. Linda Ikeji started blogging in 2007 to share things that she was interested in with her readers.. Five years  later, www.lindaikeji.blogspot.com has grown to be one of the most visited sites in the country. As a regular source for news, entertainment, celebrity gist, gossip and many more, her blog continues to attract thousands of visitors daily. In this exclusive interview with Adeola Adeyemo, Linda shares her journey into the world of blogging and what makes her stand out.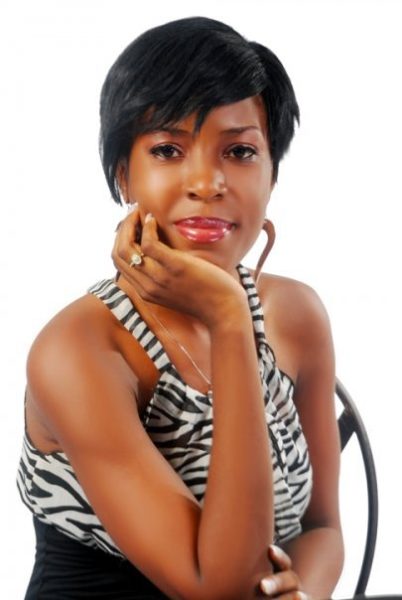 There aren't many people as open minded and down to earth as Linda Ikeji. Any frequent visitor of her blog would know that. She has very little to hide and she is not the least bit pretentious . With Linda, what you see is what you get and a frequent visitor of  her blog knows that she is single and searching. Dedicated "LIB Readers" know that she makes an enviable income from her blog and saved money to buy her dream car- a 2008 Toyota Camry in four months.
This openness about her coupled with her clever and quick way of bringing people news, information, jokes, pictures and many more from around the world on her blog has earned her the reputation as one of Nigeria's favorite bloggers. Her blog gets over 50,000 visits daily and is a hotspot for online advertisers and people wishing to attract web traffic to their websites or blogs. Comments  on Linda's blog can be revealing,  interesting and more controversial than the post itself. As one reader wrote "I visit this blog everyday just to read comments"
I caught up with Linda recently and we had a very interesting chat. Linda is friendly and easy going and I had the best laugh I've had in a long time.

How did you discover blogging?
When I was much younger, I wanted to be a journalist. That was my dream. When I was about 10 years old, I was already writing. I wrote a few fiction stories in my notebooks and I gave a few people and they read and they thought I was a good writer. I used to really enjoy watching newscasters, people doing interviews, I used to look up to them so when I was about to go into the University, I put in for Mass Communication but I didn't get that course, I got English. So when I finished school, and I had become a model and people knew me as a model, it was very difficult for me to go back to back to being a journalist so I just moved on from there. But then I discovered blogging in 2006. Incidentally, it was through www.bellanaija.blogspot.com. That was the first time I ever saw a blog. I didn't know what blogging was before then, I had never heard about it until somebody referred me to Bella's site to go and see something she wrote about me, so I went there, I saw the story, I saw the comments and I liked what I saw.
What was the blog post about?
I can't remember but it was something about me as a Nigerian based model.
So what really inspired you to start your own blog?
From then, I started reading her blog and one day I said to myself, I can actually live my dream, put stories together, tell people what is going on, so I created the blog that year. I created the blog in 2006 but I really started blogging early 2007.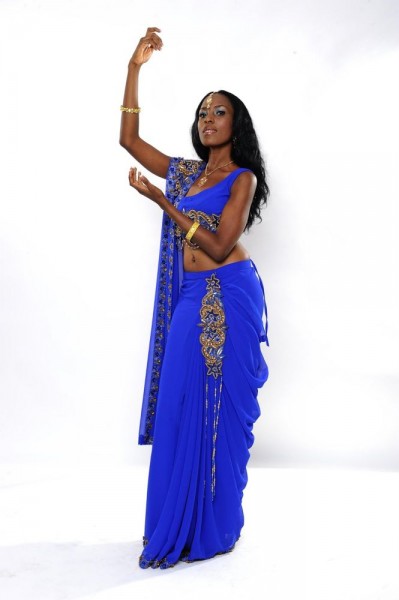 What University did you attend and what did you do after graduating?
University of Lagos. After graduating in 2004, I started my own company, Blackdove Communications. It's a modeling agency and event management company. I started modeling in 1998 and I quit in 2005. But in 2004, after I finished university I started my own company but I stayed within my comfort zone which was modeling so instead of being in front of the camera. I went behind the camera by running an agency, recruiting models, training models, getting jobs for models. I still have the modeling agency but I am not running it anymore.
There weren't so many Nigerians on the internet in 2007 then as they are now. What was the traffic on your blog like then?
You're right, but I still enjoyed it. I was getting like 200 visits a day and for me then, it was a big deal, honestly. Now I'm getting like 50,000 visits a day from up to 180 countries.
What do you think is responsible for this traffic?
I don't know, I guess people just love what I do. And I've done some really controversial posts that gets people's attention.
What has kept you going all these years?
The passion and the love I have for blogging, I really enjoy it. I enjoy writing stories and getting feedback, getting people to react to it. I was really passionate about it so I kept doing it.
When was the first time you made money from your blog?
2011 actually. It took me four years to start making money from blogging. I never even thought that I would make money from blogging. I didn't start blogging with the mindset that one day I would make money from it. I didn't even think that was a possibility, it never even crossed my mind. I didn't say to myself that OK let me blog now and maybe in five years time, I will make money from it. I never imagined that it would ever happen. Infact, in 2008, 2009, I was putting free ads on my blog, I was telling my blog readers, please give me your ads and I will put them for free. But then in 2010, people started asking me for my advert rates and I was like 'really?' I didn't even know what it was until I now asked a few people and they gave me their own advert rates so that is how it started.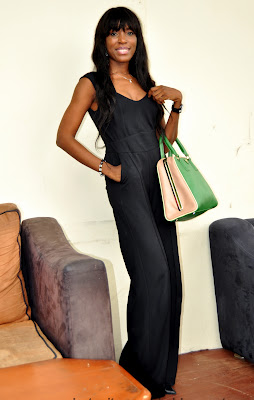 How often do you blog?
I blog every day. If I miss blogging that means something happened to me or maybe my laptop crashed but I try as much as possible to blog every day. I spend some hours daily on the internet.
Where do you source for news?
All sorts of places. I can't tell you.
You've been on blogspot.com for quite some time. Why haven't you moved to lindaikeji.com?
Because my dotcom is not available. The domain name has been taken by some guy and I am not interested in buying it because he is telling me to pay thousands of dollars for it and I see no reason why I should do that.
Since you started blogging, many people have been inspired to start their own blogs. Do you feel intimidated by the competition?
I think competition is healthy. I've been there longer than most of them and fortunately for me, I'm on top of all of them so I don't feel like I'm competing with anybody. There is enough space for anybody on top. I welcome any blogger that wants to come on board, I try to help as many people as I can. I have a blog list where people go from my blog to other blogs.

How old are you?
31
Any regular reader of your blog would know some things about you which most people would call personal. As one of them, I know you are single and searching. Why do you share such personal details with your readers?
Everybody knows I'm single. I'm always saying it, I'm desperate.
Don't you think that is too personal to share on a blog where millions of people across the world can read?
I have absolutely no problem with sharing my personal life with people, that is how I am. I don't have any apologies for that. People are shocked by it but that is who I am. I can't explain it. It's just that if there is something going on with me, I don't mind sharing. There are some things I don't share, and some things I don't mind sharing. If others have a problem with it, I don't have a problem with it.
The issue of female genital mutilation is something you've shared with your readers and some may feel it's a bit too personal to be out there. Why did you do share it?
That is not private, that is something I can share with anybody. It's like saying if you were raped then keep quiet. A lot of women would keep quiet but I won't keep quiet, that is how I am. I don't know how to keep such things to myself, I have to say it. I feel like you have one life to live, why would you go to your grave with all those kind of information.
When were you circumcised?
I don't know. I was circumcised as a baby that is all.
Don't you think making such information public would turn off your prospective suitors?
Who cares. If it turns them off then they are not the people meant for me. The person that is meant for me would be turned on by it.
Can you date someone younger than you?
No, never.
How about someone who doesn't earn as much money as you?
Yes I can. How many young men make the kind of money I make? If I'm waiting for somebody who earns more than I earn, I might probably be doing it for a while. There are a lot of guys who earn more than I earn but if I meet someone who earns less than myself, that is fine, as long as he has his own money. But not like a jobless guy, no, that will not happen.
How much do you earn monthly?
(Laughs) More money than I thought was possible.
Do you ever think you will one day get bored or tired of blogging?
I love blogging too much to be tired of it. A lot of people are trying to start blogging and I tell them, I hope you are starting it for the right reasons, because if you are starting it for the wrong reasons, you are going to get bored and tired, and you're going to move on. If you do it because you love it, you'd stay there for a while but if you do it because you want to make money, after a while, you'd want to move on.
Do you run the blog alone or do you have other people on your team?
Right now, I'm doing it solo, but eventually I'm going to get people to help out. Maybe it's because I'm single and I don't have that much responsibilities. Probably when I get married and have kids, other things would take my time so I'd need people to work with me then but now I'm enjoying doing it solo.
You have this ability to turn almost anything into news. For instance, how does a celebrity buying a new car become gist?
I put it as a post, and it comes back with over 50 comments, so how is it not gist? I do it deliberately because I know that buying a car is not that a big deal, but if I put it, it becomes gist.
Why do you get really naughty, like putting up a post that links to some pictures and you say 'for guys only'?
My blog is a fun blog. I do all kinds of things. I tell people, if you find it offensive, don't come. I know that I have a lot of male readers and I'm a very mischievous, naughty person. So it's just for fun. Some people take it too seriously and I really don't care about such people.
What else do you do apart from blogging?
Nothing else for now. Blogging takes care of me.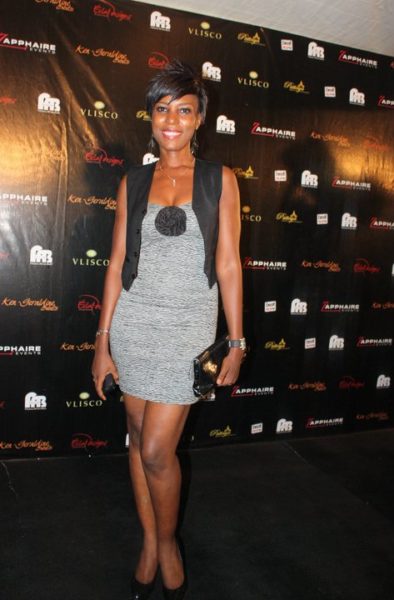 Blogging must have opened a lot of doors for you right?
Definitely. Blogging got me a visa to America, I just showed them my blog and they looked at it and gave me a visa. Blogging has given me more money than I thought I could ever make. Blogging has given me friends, most of my friends I met through blogging, people I've met from far and wide. Blogging has given me access to red carpet events. Before they would not even send me but now everybody wants me to come to their events, half of them I don't go. It has opened so many doors, I can't even explain it.
What do people like to read online?
Mostly gossip. Serious news and gossip
But what is one sure to find when he or she visits your blog?
Gist and gossip
You have earned quite a reputation among some celebrities, especially female actresses and a lot of them don't like associating with your blog because they feel you slander them quite often.
It is not true. I respect actresses, most of them. I am mischevious and naughty, but I don't go on my blog and start insulting everybody. I don't insult people, except maybe people in government and I have no apologies to those ones. But I've never gone on my blog to insult Rukky Sanda or Genevieve or anybody. It might be that people say negative things about them so invariably they feel that I'm the one instigating it. Personally, I've never insulted any actress on my blog. I just write a gist or put a picture and people start insulting them. You can't blame me for that.
But they get offended by this…
They should try not to take it too seriously because first and foremost, these people are anonymous people, so anonymous shouldn't bother you. If somebody you know comes and insults you, that is different, but these anonymous people are having fun most of the time. Some of them don't mean what they say, it's just fun.
What has been the most gratifying response you've gotten from a reader of your blog?
I have something called 'Dear LIB readers', and I have 'Question of the day' where I put up sensitive issues. I've gotten quite a number of mails from people saying what I wrote and the comments they read changed their lives; that they were going through similar issues and when they read the comments, they were able to get some advice.
What future plans do you have for your blog?
I'm looking for ways to take it to the next level, I don't know exactly what I'm going to do but I plan to take it to the next level.
We totally enjoyed talking with Linda Ikeji and we hope you enjoyed reading too.
BN Bargains: Get a Discount off Chop 'N' Fruits' Training | Win a Ticket to Wizkid's Star Boy Tour Concert in London or Manchester
Tosin Runsewe, Chidi Okoro, Nike De Souza, Rob Mollien & More to address the CEO's Human Resources Challenge at LEAP Africa's 7th CEO's Forum & Book Launch in Lagos
Adeola Adeyemo is a graduate of Industrial Relations and Personnel Management from University of Lagos. However, her passion is writing and she worked as a reporter with NEXT Newspaper. She believes that anything can be written about; anything can be a story depending on the angle it is seen from and the writer's imagination. When she is not writing news or feature articles, she slips into her fantasies and creates interesting fiction pieces. She blogs at www.deolascope.blogspot.com
Sugabelly
May 23, 2012 at 11:41 am
Haha!! Good for you Linda! Rock on!
matata m.
June 14, 2016 at 5:57 pm
Linda, you are an inspiration to me Thanks i love to be inspired daily
Iyawo Donjazzy
May 23, 2012 at 11:44 am
My very own Linda.proud of u much.
bimbylads
May 23, 2012 at 11:45 am
Linda is a very nice and humble girl. I really like her.
Onyinye
May 23, 2012 at 11:54 am
Yesssss, she is my model in blogging.. Hope that my blog will supersede her one day..
divagist.blogspot.com
aj
May 23, 2012 at 4:23 pm
loool…nope it might not…you could try though.
Obichi
May 23, 2012 at 9:39 pm
I dont think so either. Just keep your head up though. Linda untop for life…
Gyann
May 23, 2012 at 11:56 am
cool
Angela
May 23, 2012 at 11:56 am
I enjoy reading Linda's post and find her blogs funny. I never really read the comments people make cos most of them can be offensive. I think if Linda were to screen a few of her comments and not post them on the blog, she will grow much bigger than she knows..
marvel
May 23, 2012 at 11:57 am
Adeola Adeyemo needs to learn to be objective. Stop trying to speak on your reader's behalf. A good journalist/interviewer is objective. Whether Linda speaking about her circumcision may put prospective hubbies away is not your business. I thought that was a low blow and perhaps a tad idiotic.
Femi L
May 23, 2012 at 1:01 pm
Linda said she didn't mind so, what's your own. It was linda that put it out there so it was fair game to ask her that question..
Ijeoma
May 23, 2012 at 10:50 pm
That question got my attention too. By phrasing the question that way it implies that he is asking that question with a certain bias – like he may think it's something she should be ashamed of. It's really an issue of phrasing. 'Don't you think…' has already implied a lack of objectivity.
Lyde
May 23, 2012 at 11:14 pm
I really don't see the issue. Adeola Adeyemo asked a legitimate question and it was up to Linda to decide if she wanted to respond to it. Linda put the information in the public domain herself. She agreed to the interview. She had to know the subject would come up in one interview or another. Linda's answer was, as usual, was open and honest. I thought it was a well done piece myself. Kudos to both.
Lue
May 23, 2012 at 11:57 am
our very own Linda. so proud of you
http://lucianochinwe.blogspot.com/
kem
May 23, 2012 at 11:59 am
hmmmmm, just that, lol
Spread Media
May 23, 2012 at 12:00 pm
Great Job Linda! Patience and Passion is very Key to excel in Blogging.
Also wrote on her: 6 Tips needed to Build a Linda Ikeji Business Blog Empire.
abimbola
May 23, 2012 at 12:10 pm
That's my girl! I love ur simplicity girl. I'm an ardent reader
LPS
May 23, 2012 at 12:10 pm
Nice babe Linda. 🙂
http://personalstuvs.blogspot.com
MAMA PUT
May 23, 2012 at 12:11 pm
Linda IKEJI!! Linda the second!! Love yea, your very own Mama Put!
adesoye
May 23, 2012 at 12:15 pm
Linda is wat you call an hardworking gal.can imagine how many hours she puts in there trying to bring news our way you rock&i'm proud of you.pple say she is a gossip how many of you don't sit down to gist about pple & just label it"gisting".in as much I dn't like her revealing too much I can't but be proud of her for saying she is single& ready to mingle @ least dis wud let guys know wat she wants from a relationship.you inspire me to be "HARDWORKING".
Bimby
May 23, 2012 at 12:18 pm
Linda is doing a good job. I appreciate her openness and bluntness in the interview. I wish her the very best.
eesha
May 23, 2012 at 12:22 pm
A day without reading linda's blog is like not using body spray, not gonn' happen
ayomide
May 23, 2012 at 12:24 pm
Good one Linda… Inspire more women positively than saying trash and bringing people down on your blog.
Gimmer
May 23, 2012 at 3:55 pm
yep! were dun wo loja, ko dun bi lomo. truth is those who claim to "love her" just love the entertainment she brings…none of them have any sort of respect for someone who uses her blog to ruin relationships, break homes and destroy people;s careers
Fatimah
May 23, 2012 at 5:27 pm
*bulging eyes* so whose relationship has she destroyed, whose home has she broken and finally whose career has she ruined? Furnish us with examples biko.
Obichi
May 23, 2012 at 9:42 pm
Your not okk… did she do any of the above to you? Blaming societies issue on Linda's blog.. Your not serious.. kmmmmttt!!
blgtrl
May 23, 2012 at 12:30 pm
down to earth lady, keep up the good work
Lala | www.36lifestyle.com
May 23, 2012 at 12:40 pm
Enjoyed reading this interview, Life is much better when your Job is your hobby….. More Grease to Linda's Elbow
Uchechi
May 23, 2012 at 12:44 pm
I like her responses. Adeyemo you did not provide her blog URL? Can I have it please..thanks
Gidi
May 23, 2012 at 1:03 pm
http://lindaikeji.blogspot.co.uk/
ella
May 23, 2012 at 2:09 pm
lindaikeji.blogspot.com not uk
aj
May 23, 2012 at 4:30 pm
loooooooooooooooool….where did that one see .co.uk?
Person pikin
May 23, 2012 at 10:16 pm
if you are in the UK, its .co.uk
Obi
May 24, 2012 at 12:41 am
I actually clicked on the link with the .uk and it's a legit link. Check it.
Truth be told
May 24, 2012 at 4:24 am
if ur in uk it may come out as .uk. in canada it comes out as .ca so it's still correct
precious
May 23, 2012 at 12:48 pm
All her commentators are going to flood here now. BN get ready for 1000+ posts and you post them all cos thats what makes her stand out, she posts all comments and dont censor!
mimi
May 23, 2012 at 2:11 pm
Erm point of correction she censors constructive comments.
lol
May 23, 2012 at 3:53 pm
she doesnt censor, check out her comments again, if you want to know click on her topics then you are able to see her comments
laide
May 23, 2012 at 3:19 pm
dats nt true…she censors her comments
Kate
May 24, 2012 at 5:27 pm
She definitely doesnt post all….it is known that she has some naija celebs paying her to block negative stories, so if a commentator writes something too negative, abusive or exposive she will not post it. she is paid no to reveal too much about them just like her sponsors. There are people's stories which she goes out of her way to blog about and other which she blocks. its business to her.
Simbi
May 23, 2012 at 12:51 pm
She is doing well for herself.But i cannot stand her or her blog and the calibre of her readers.
Gidi
May 23, 2012 at 1:04 pm
I guess the feeling is mutual.
anonymous
May 23, 2012 at 1:05 pm
lol…u r right some of her readers could be very mean in their comments sometimes..
ella
May 23, 2012 at 2:10 pm
feeling is mutual here too! we dont need u there
Simbi
May 23, 2012 at 7:41 pm
na una sabi!!!LOL!!!!
essay
May 23, 2012 at 3:24 pm
ASIN GOD BLESS YOU ITS JUST SO …………. CANT EVEN FIND D RYT WORD
Gimmer
May 23, 2012 at 3:48 pm
her blog is laced with spite, jealousy and bitterness. she has hurt so many people in an attempt to get traffic and become waht she has become "ace blogger". good for her but eni maa tan…ola lo ma ku. oh and she seems so thrilled about money. i can't pretend not to notice that she overwhelmed by the money she is making, whihc im sure is still relatively little.who talks about money like she does? omo oju o ri ola ri
laide
May 23, 2012 at 9:57 pm
i love linda ikeji and read her blog often.. i noticed the way she talks bout money is quite amazing…one would think she gets more money than dangote..~just saying~
CrazyAnonymous
May 23, 2012 at 10:20 pm
omo baba lowo. ride on. you must be really rich *sarcasm*
gold
June 19, 2012 at 8:57 pm
jealousy will kill you
Me
May 23, 2012 at 4:25 pm
Calibre ke. Her readers are diverse accomplished, and it's a bit ignorant to categorize her readers. Shebi her readers are here on BN too leaving comments with you. So is the the kind of calibre you can stand?
Obichi
May 23, 2012 at 9:46 pm
Huh?? What nonsense are u saying you dont like the calibre of her readers? Do you know the thousands of people that read her blog? Abegii go and rest ehnn..
buki
May 24, 2012 at 12:19 pm
we cant stand ur likes either! fakes pple
damsel
May 23, 2012 at 12:51 pm
I just like her blog even though she can be very naughty sometimes.
Bliss
May 23, 2012 at 12:54 pm
"Personally, I've never insulted any actress on my blog. I just write a gist or put a picture and people start insulting them. You can't blame me for that."
Lmao #dead
Kate
May 24, 2012 at 5:33 pm
dont mind the scheming calculating greedy money grabber…. she plants a seed and lets her reader's do the rest. ie certain celebs that are not on her books (as in paying her) and or innocent pple she doesnt know like beauty contestants who she posts in bad light, bad picture and suggestive open ended questions knowing fully well her readers will tear thme apart. She is a good actress, i find her manipulative in that sense cos she plays the humilty card … that she has suffered, woe is me, never slept with men for money and look how many millions im making now and how famous i am….. she wasnt this bad in the beginning.
Dr fomsky
May 23, 2012 at 12:55 pm
The funniest thing about Linda's blog is that she just puts up a story and leave her readers to comment and she hardly ever responds to comments. I think it's a combination of her openness, good luck, hard work and the will of God that has made her go this far. I say hard work because some days she can put out about 10 posts!! I didn't know she did it all alone. I'm really happy for her.
Kate
May 24, 2012 at 5:23 pm
I am pretty sure GOD is not in the business of gossip and exposing people. That's just a ridiculous statement…do you have any idea of wat you said Dr? *ROLLS EYES*
Purpleicious Babe
May 26, 2012 at 10:56 pm
u are right kate…. please let leave GOD out of this oh… we are humans and like to feed our curiosity…. and our gist.blood. lol..
http://lifeinstagesdoz.blogspot.co.uk/
maryam
May 23, 2012 at 12:57 pm
Love! love!! love Linda! she's such a sweetheart!!! she's writes her 'gist' naturally, like you gisting with your friend.
jamar
May 23, 2012 at 1:15 pm
linda i love.since i discovered her blog,i go there everyday,linda i wu nwa oma,jisie ike o,anyday i dont see new posts in time,i start wondering if she is alright,even my husband comes home from work and asks me,what story did linda have today?!! Thats how hooked av become.nne,well done.
ella
May 23, 2012 at 2:12 pm
LMAO see addiction…
Me
May 23, 2012 at 4:14 pm
Same here, before hubby used to laugh at me for visiting her blog daily, now every evening he wants to know what linda posted for the day.
tpop
May 23, 2012 at 1:18 pm
Great interview, answered the question very well and honestly!, talking about personal issues does help people. I hope she finds someone soon she looks amazing
Nonnie
May 23, 2012 at 1:22 pm
I like her down to earth feature as well as her determination. However, I think she needs to slow down those comments on her blog, cos they can actually ruin a person's life. If it means screening them!!! LIB readers/commenters are MEAN!!! Damn!!!!!!!
Imo Val
May 23, 2012 at 1:33 pm
Linda your blog is my first site every morning and the last b4 I go to bed. Am now your prisoner lol! I love your success story. I
Introduced my husband to your blog now his hook. We love you my dear the sky is your limit.
mimi
May 23, 2012 at 2:05 pm
Lol so in essence its fun for her readers to insult actresses and other celebs, but the minute someone says she isnt a role model, she unleashes her readers on the person and invents sob stories! She really needs to put her readers in check by moderating malicious comments.
—My honest feedback.
Gimmer
May 23, 2012 at 3:52 pm
yeah she can't take half the crap she "instigates" her readers/commenters to dish out to others. hopefully, now thatshe is making money as she "claims", she will stop being bitter or jealous of those who have made it in life cos honestly, her blog tends to target and attack certain types of people.
ITK
May 23, 2012 at 7:58 pm
Ogini Gimmer? What did Linda do to you?
feyi
May 24, 2012 at 12:45 am
hmm are we referring to the one she said of Toke Makinwa being lose while she refused to sleep with a maried man.
Yeah right, heard that.
Gidi
May 24, 2012 at 7:38 am
Sometimes the messenger soils a good message. The messenger of that Role Model story needs a lesson on irony.
Kate
May 24, 2012 at 5:38 pm
i TOTALLY agree with you!!! its very obvious….hence why i call her a schemer…mailcious.
Nnenna
May 23, 2012 at 2:13 pm
When asked 'What do you think is responsible for this traffic?' Linda answered….
"I don't know, I guess people just love what I do. And I've done some really controversial posts that gets people's attention."
But I'll tell u why she pushed several blogs n sites out of the top spot- ITS HER VERY CANDID APPROACH…. Her personality pushes well into her blog…thats ur brand Linda, Ur approach is about as transparent as any internet based company can be in naija. One day reading thru ur blog and people feel like they know you and can imagine having u as a friend, whether that's true or not is irrelevant, but thats what ur blog transmits to the public, guard it…
I personally don't waste my time demeaning anyone's personality under d tag 'annonymous', if i feel something about a post i say it as objectively as i can… we shld realise dat u cant control wat people say or do, u can only control how u choose to respond…on dat note DON'T EVER screen any comments ooo, that's wat ruined d popularity/ratings of some naija blogs/sites (i wont mention names but u know)…. Your blog isn't a charity or a church, its a business, if people want validation they should go elsewhere…!!!
More grease to ya hustling wheels :)!!! Ciao…
Kelechi
May 23, 2012 at 6:00 pm
Gbam! Nne, you took the words right outta my mouth. All the bullshit about her censoring people's comment because they hurt someone. Must we all be "PC" and nice about what we say just so we don't hurt people's feelings? Wonder what would be the reaction of these same people if Government started censoring our comments and views because it "hurts" some people in Government.
ella
May 23, 2012 at 2:13 pm
Go LINDA LIB Readers love YOu!
christy
May 23, 2012 at 2:29 pm
I visit her blog,wen I want to relieve my self of stress,she always have dat juicing and sensational news,bt it can be pretty annoying viewing her recent post with wit phone,her blog will be covered up with advert,so much so that,if you have to wait for sumtime before u can access it,unlike BN which has a clean layout,and more organize,I doubt if she has try viewing her post with a phone? I like that she risk in sum of her post.Thank God that you switch from modelling,blcas I can't see those modelling features in you,she jst look like a regular fine girl.The sky is your stepping stone,kudos
Bella Noire
May 23, 2012 at 2:33 pm
Linda! A true example of how genius is one percent inspiration and 99 percent perspiration!
1960chick
May 23, 2012 at 2:41 pm
Love the picture of her in the sari
I doff my hat to Linda for being so open about her life, I think that's the main attraction about her blog.
Keep doing you LI
vantex magazine online
May 23, 2012 at 2:55 pm
woow! well done girl. Good luck to you and more success
sunshine
May 23, 2012 at 2:57 pm
I love your blog. if i wanna knw what's hawt in town, i read ur blog. Well done!
Ebywonder
May 23, 2012 at 2:58 pm
This is truly inspiring. Im inspired to write more. D mo u do it d better u get at it. I like her fortrightness. We sure do have some things in common.
Aibee
May 23, 2012 at 3:04 pm
AS an ardent LIB reader, I know that Linda is as real and down to earth as they come. No prtensions or airs or anyhing. Perhaps she catches her trips from putting controversial gist online and getting over 500 comments on those posts, but I have never read a post where she insulted anybody or said something nasty about other people. It's the commentators who put their comments – which by the way is their own opinion – who make the whole gist spin out. If you dont like gossip, don't visit the blog, it really is as simple as that.
NellieDiva
May 23, 2012 at 3:06 pm
Got lots of love for Linda and I ve happened to meet her twice. Shez sooo pretty n rili down to earth. I check her blog up to 5 times a day n I ve introduced lots of my friends to her blog. Even thinking of starting a blog with ma frnd cos of her. Luv u much Lin #nohomo
feyi A
May 23, 2012 at 3:15 pm
before i learnt of linda ikeji blog in 2006 i was blogging and after i did i stopped blogging. that is what linda ikeji did to me…. i love her sha
kemi
May 23, 2012 at 3:16 pm
Why is she hiding how much she earns? The information is already here below:
http://www.naijagal.net/2012/05/linda-ikeji-exposed-how-much-she-truly.html
8000000 to 1 million a month.
Obichi
May 23, 2012 at 9:54 pm
Dont kid yourself no one knows how much she earns only her. Plus your salary is private not meant to be shared with the whole world. Atleast lets allow her keep that one private now.
Bex
May 23, 2012 at 3:17 pm
OMG I love her. She's so real and tells it as it is. She's definitely a role model. Go Linda, Go! She's successful cos she's herself and not afraid to challenge the status quo!
http://www.bexluvs2dress.blogspot.com
Priscy
May 23, 2012 at 3:34 pm
I am an addict of both linda Ikeji's blog and bellanaija.com too. Theres no day dat passes that I don't visit this web sites. I love u linda and also Bella.
Kemi
May 23, 2012 at 3:45 pm
Linda's blog is my one spot for juicy gist. Sometimes Linda has the gist out before yahoo news. So if you read Linda's blog and don't watch CNN, you haven't missed a thing. She keeps you update with news from Nigeria, abroad and everything happening. Seriously, I always have a thing or two to talk about at parties, events or even with my friends and they wonder how I know so much. I am a busy wife, so no time for watching news but with Linda's blog. I know what's happening fast and the comments are funny.
Linda is hardworking, beautiful, down to earth , a great inspiration to Nigerian women. I love her, am a fan :=)
aj
May 23, 2012 at 4:32 pm
True Talk!!! I am fan also…I agree with all you said.
aj
May 23, 2012 at 4:45 pm
True Talk!!! I am fan also…I agree with all you said. meant I am a fan…that came out razz…loooool
Monique
May 24, 2012 at 10:43 am
true talk dear,i visit her blog more dan 5times evryday to get d latest news n hot gossip!Go Linda,we love uuuuuuu.Monica.
Couture By Makioba
May 23, 2012 at 3:48 pm
i love her blog….i visit her blog for some hot gossips and she's kinda funny too….
heeba
May 23, 2012 at 3:51 pm
lurv linda u go girl….
somebody else
May 23, 2012 at 4:04 pm
Some of the comments on her blog are hurtful, however she has done some good. She's an avid advocate for stopping violence against women (remember the ABSU 5?), she has also helped raise money for people in need (remember Oke who with the assistance publicity from Linda's blog was finally able to travel to India to get the urgent surgery that he desparately needed?)
I usually remember all this whenever the debate about whether she's just a gossip comes up
Nnenna
May 27, 2012 at 5:46 am
GBAMMMM!!! I hope d critics remember dat… Her campaign against spousal and child abuse is d most consistent i've seen from the popular ones dese days; n she gives updates as dey become available, she doesn't just drop d news/story n disappear…
Linda Rocks
May 23, 2012 at 4:22 pm
I'm in the U.S and if not for Linda, I wud be so out of touch with Naija but now I'm so connected it's amazing! I even hear gist and news before my sister that lives in Nigeria…lol
iwalewa
May 23, 2012 at 4:25 pm
go linda,go linda.i just gbadun dis babe.im so inspired by u.ure da best ,no doubt.God will make u bigger.
linda:s karma
May 23, 2012 at 4:33 pm
who is saying she doesnt censor ccomments…i wrote sometin abt her n 1 comedian n she no gree put am….dat jst confirms to mi dat its tru. i stil like her blog shaa
gee g
May 23, 2012 at 4:38 pm
Lindaaaaaaa,I love youuuuuuu..
EVEN GOD DEY LAFF
May 23, 2012 at 4:39 pm
LIN LIN,wel done the sky is jst d beginning for u.d first tin i do wen i get to d office is open ur blog.after dat i pray
Kate
May 24, 2012 at 5:47 pm
how about you pray for forgivesness after saying that God laughs at such things. Ignorant!
Beverly
May 23, 2012 at 4:40 pm
As an old bloghead reader – since 2006/2007 – CONGRATULATIONS LINDA!
A lot of Johnny come lately do not know that Linda wrote an inspirational book, she also published FM&B herself. I can still remember Linda struggling to raise 3 million Naira, navigate the world of magazine publishing, doing a lot of it herself. That takes grit and mental toughness – she is a real hustler.
In the old days, Linda used to have a lot of inspirational messages – I remember one when she said she liked what she saw when she walked past the mirror(Mary J. Blige) – oh the vitriol – what most people fail to realize is that even models and pretty girls get insecure and have to practice self love.
If Linda is not a role model, I do not know what else people want from her.
Lol
May 23, 2012 at 4:43 pm
Lol @ speculation as to why Linda's blog is rocking and rolling… Has nothing to do with luck has everything to do with how the internet works…
Love
May 23, 2012 at 4:45 pm
I used to visit Linda Ikeji's blog, but had to stop because I couldn't stand her irreverence for the things of God and the people of God. I also couldn't stand the profanity on her blog. Also, it would really be nice if Linda verifies some of her stories before posting, or else, she may get sued for libel someday.
Kate
May 24, 2012 at 5:50 pm
GBAM! Sooooooooooo on point!
Amanda
May 23, 2012 at 4:55 pm
i looooooooovvvvvvveeeeeeeeeee Linda…God will gv u a man soon *mwaaaah*
Amber
May 23, 2012 at 5:01 pm
@gimmer….u r a psycho.guess u v no penny and wen u r fortunate one day to make money we will hear ur own story…mscheww.Linda rock on jare…leave the haters
Gimmer
May 23, 2012 at 6:34 pm
lmao…her trashy, gutter-side commenters have found BN…oh nooooo, we should be scared. nah, some of you miserable guttersnipes should go and get a life ok? Linda has given you lifeless, aimless, mindless anonymouses a platform to spit venom against people you are simply envious and jealous of. how about you get a life and become something and stop feeling powerful just cos u can post crap annonymously? you are all her puppets otherwise, she won't be using style to abdicate responsibility by blaming the vile comments on you her gullible gossip-thrilled commenters. thank God for ubiquity of BB in naija, half of her commetners no go even fit locate the internet. that's just how trashy they are…
Gidi
May 24, 2012 at 7:49 am
This your attitude is harmful to your health. At least for the sake of your loved ones(assuming you have some), kindly take it easy. Too much bile does no man/woman good.
fairweatherfriend(not)
May 24, 2012 at 11:18 am
I am confused here, is this the real you…what ever happened to objectivity??
Kate
May 24, 2012 at 5:53 pm
Well said Gimmer!!! The Linda zoombies are incapable of thinking…..o and they love to over abuse the word 'hater' when one dares to be contructive.
oye
May 25, 2012 at 4:59 pm
You know this??? I think you have just described yourself because you are doing exactly what you are accusing LIB commenters of doing. You dont come close to being classy and I really feel sorry for you. Get a life sweerie…
Candice
May 31, 2012 at 2:27 pm
U sound so spiteful..So u r no better than Linda Ikeji's readers.No class at all.
Obichi
May 23, 2012 at 9:58 pm
Dont mind whoever that gimmer is. KMT!!
omoh
May 23, 2012 at 5:02 pm
I'm an LIB addict,I can't even stay without visiting her blog,most time I keep refreshing to see if she has new gist.I introduced ma frnds to LIB.Now they are even more addicted than I am.Linda is blessed,and she is also a role model,btw I av never read any post where Linda insults celebrities.She's blessed,I love her dieeeeee.Linda Ikegbish according to Bloglord.lol
Kiz
May 23, 2012 at 5:12 pm
darris ma baby geh…Rock on Lindus baybay…me loves u long time….ma da awon hayrers eh loun…
feran
May 23, 2012 at 5:14 pm
I used to like her, but now, the way i see it, she has realized how profitable the blog can be and doesn't care what she causes through her news and aggressive commentators! Just don't forget KARMA…….
Gimmer
May 23, 2012 at 6:28 pm
her desperation is a huge turn off….amen! no man shall sow palmnuts and reap banana
ITK
May 23, 2012 at 8:04 pm
I ask again – Ogini Gimmer? What did Linda do to you? Don't worry, her man is coming. You are NOT God.
c.j
May 24, 2012 at 10:10 am
please shut up! take ur hateful comments somewhere else
LiLi
May 24, 2012 at 10:47 am
Damn girl! You sure have loads of time on your hands
or
Gimmer=Toke Makinwa
MAMA PUT
May 23, 2012 at 5:18 pm
Linda has a well balanced blog, international news, african, nigerian news, gossip and the agony aunt things and she also brings sad stories to the surface. She is definitely among the power breakers in her field. I visit the blog daily. However, the comments are disgusting. We have some positive ones but some utterly nasty ones and that is what annoys me. It is a blog I like visiting but would hate to ever be mentioned on. Her blog would definitely bring publicity to you or your brand but I would never advise anyone to use her medium because the commenters may ruin their day/life. SIMPLES
madman
May 23, 2012 at 5:23 pm
LOVE LINDA.
Tosin
May 23, 2012 at 5:35 pm
I like this. Impressed that BN showed some sisterly love to Linda. Ok, honestly I avoid Linda ikeji cos it's a bit thrashy. Sometimes her views are lame too. But I like the Linda in this interview. And I'm totally impressed that she produces the blog alone – wow. And I'm surprised that someone would 'never' date a younger man – that's one of the many lame views I'm talking about. And lame or not, it's sometimes useful (rechargable fan!) and sometimes good fun. BN is a gentler blog, sha, I'll never be ashamed of reading Bella, but Linda, she'd just go ahead and show random girl's cooch from a concert or whatever 🙂
Miss T
May 23, 2012 at 6:23 pm
Lool you might not agree with her,but that does not mean its lame. I for 1 will not date a younger guy, cos if he talks to me authoritatively for instance, God help me, I will ask him if I am in anyway his mate. Different strokes for different folks.
Gimmer
May 23, 2012 at 6:27 pm
lmao @ the "cos if he talks to me authoritatively for instance, God help me, I will ask him if I am in anyway his mate" hilarity
Obichi
May 23, 2012 at 10:00 pm
Please help me tell Tosin o.. I would never date a younger guy either. I doubt I would respect him if he chats crap 2 me..
feyi
May 24, 2012 at 12:46 am
And he will say that you are his Bed mate…. hilarious
jennietobbie
May 23, 2012 at 5:36 pm
Linda Ikeji on BellaNaija!!!!! perfecto! It should be Friday already…..I need to celebrate.
Janded
May 23, 2012 at 5:46 pm
Love linda
Don Richie
May 23, 2012 at 5:49 pm
What an inspiring article. It means web success is arrivable
MOOKIE
May 23, 2012 at 6:14 pm
I like this, I can relate to the not keeping secrets part a lot too, this interview defiantly puts Linda in my super cool book!
ihuoma ken ohiorenoya
May 23, 2012 at 6:16 pm
Linda Ikeji's style, I like.Some people luv some people don't,but I guess dat's the way it is when u're a star and successful.Not everyone will like you.You can't make an omelet without breaking some eggs.Linda your blog is so much fun and its obvious that those commenting are also having fun.I am just realising for the first time dat some pple dont like your blog,nevertheless keep doin what you're doin.Your blog is fulfillin purpose.I like the personal touch of your blog.I feel like I know you.I guess that's the way it should be.Just like some ladies mentioned earlier,my hubby asks me what you had to say for the day.I also like the openness approach.No room for secrets and scandals or skeletons in the cupboard,or spreadin rumours abt you.We hear it from you first hand.
Linda I luv.
http://creamycravings.blogspot.com
Juddymak
May 23, 2012 at 6:26 pm
Totally enjoyed this gist with Linda, very entertaining
prijes
May 23, 2012 at 6:34 pm
menh see comment, I really luv blogging nd Linda Ikeja is 1 of my role model. Luv bellanaija.com all dis sites have really helped d web-content industry in naija. http://www.9janewsmag.com
AB
May 23, 2012 at 6:41 pm
I used to be an avid reader of Linda Ikeji's blog. I would visit her blog several times a day for news and updates from within Nigeria and around the globe. However, I stopped being a reader of Linda's blog because I got tired of all the hateful comments on her blog especially from a certain rascist white dude who saw Linda's blog as an avenue to constantly insult and make condescending remarks about Africans and black people in general. I thought it was not right that Linda chose to approve his comments. Can an african go to a white person's personal blog and make rascist, hateful, condescending and dispraraging remarks about whites/caucasians? I don't think so. Those comments will not even see the light of day. I voiced out my displeasure but Linda chose to keep posting the rascist's comment so I chose to leave. I experience enough rascism in real life and the last thing I need is to go to a fellow Nigerian's blog and be met with more rascism. In addition, I got tired of Linda's constant obsession with illumanati music artists such as Rihanna, Beyonce, Kanye and the likes. In short, I just did not enjoy reading her blog anymore and so I left and never came back.
Luckily, Bellanaija now has a news segment written by Adeola Adeyemo so I can still stay current on what is happening in Nigeria and even around the world. Nairaland also keeps me informed so I think I am good. All the same, I wish Linda Ikeji all the best!
Pendo
May 23, 2012 at 6:45 pm
i love Linda!!!! so down to earth but i agree those anonymous commenters can be mean!
Betty
May 23, 2012 at 7:13 pm
God job Linda! Are you sure you are telling the truth when you say you are 31?
adesoye
May 23, 2012 at 7:38 pm
Dear gimmer you are quick to put up allegations dat linda did dis &dat if you look inwardly well I guess you r doing d same thing you claim she does "bad mouthing".guesss you can't really hide ur behaviour which shows dat you comment on her blog& you are part of the anonymous they are talking about cos you are always back to encourage the person who commented negatively.smh YOU SEE DEM ALWAYS PRENTENDING LINDA IS THE BITCH .MSCHEEEEEEEW
mizz curly
May 23, 2012 at 8:05 pm
let me tell you d no 1 reason why we all love linda!she is soooo HUMBLE and down to earth its almost unbelievabl,.,.no airs about her!she stays true to herself!she is not scared of being pollitically incorrect!she dishes it like it is!wats not to love!carry go jare linda darling,.,.God go make u bigger ohh ohhh ohhh!
p.s 4 every person dat hates her blog, 10 others lavvvv it!,.,.so errr,.,.yeah!no love lot!!
Niño
May 23, 2012 at 8:15 pm
I'm an avid fan of Linda, the thing about her issue doesn't feel like a blogger but a friend, she's open, naughty, ridiculous,funny…all d things I'd like to see in a person….her openness shocks me since I'm a very private person but in a way it makes me love her more, wish her d bestest and may she find that dream man, can't wait to hear her. Give us that gist….that's her next level
Me2me
May 23, 2012 at 8:26 pm
Not sure but this must be the highest number of comments Bella has ever received. Nice marketing strategy bella *wink*
Linda has inspired every one of us oo. For every new entrepreneur like me remember that it is standard that most times it takes 2 to 5 years to start making profit. most of we young once want to rush into it that we forget to re-invest. Thanks Linda and may God give you the humility required to handle the success before you.
Gimmer
May 24, 2012 at 4:27 pm
.nope…you are definitely not sure at all. the search tool on BN works like genius. we hit triple digits responses around here quite often. when u analyze internet sucess, ther viwership rate vs. commeting/response rate. to get more granular, there is also mindless response rate vs. intelligent response rate…i will let you be the judge. hahahhaha
me
May 25, 2012 at 4:17 am
Pele, I'm praying for you. Have someone objective to read all your comments you've posted about linda and her type of readers, and tell them to describe what they think of the person making the comments, you'll see your arrongance. Take it easy, it's not that serious. Linda's readers won't do roll call of achievement for you, no need for fronting. The first person to comment on this story, visit her site, and you'll get a snippet of the calibre of people who read Linda's blog.
iamfascinating
May 23, 2012 at 8:30 pm
I love Linda, she is a hardworking lady, blogging is not just typing. I wish her the best!
place your orders now, items are almost sold out! http://www.thestunninglady.blogspot.com
chexbarbie
May 23, 2012 at 8:54 pm
I LOVE ME SOME LINDA JOOR!!! YALL HAVE SAID IT ALL. SHE STANDS OUT COS SHE POST EVERY COMMENT AND WRITE HER POST LIKE SHE'S GISTING YOU. SHE DOESNT DELETE COMMENTS ON OLD POST."WHAT YOU SEE IS REALLY WHAT YOU GET" *IN 50CENT VOICE* GO! GO! GO SHAWTY, ITS YOUR BIRTH RIGHT
Bjay
May 23, 2012 at 9:08 pm
She is the best.
http://www.atlantalimousineandcarservice.com
http://www.cowrylimo.com
nkechi
May 23, 2012 at 9:17 pm
i totally love linda ikeji! and i support wot sum1 earlier said, whenever you read her blog u feel like you know her personally. it's true that she posts some hurtful things sumtimes but then again, you cant enter into business with the mind of pleasing every1, you will just die an early death.
zoomzoomzoom
May 23, 2012 at 9:42 pm
That's dear Linda, so very down-to earth.I visit her page so often in a day, i feel I cant live wirhout LIB.Commenters can be mean& vicious but hey! that's why its LIB.
Linda, wishing u more success.
Autoprincess
May 23, 2012 at 9:46 pm
Gimmer: it seems that you are on an anti-linda ikeji mission, you have posted over 6 negative comments already. give it a rest, we get it, you dont like her!!!!!! wetin????
Gimmer
May 24, 2012 at 4:04 pm
i'm entitled to my opionion aren't i? abeg, run back to LIB and beg her to post child pornography for una enjoyment. never seen a bunch of uncouth crass ppl. mcsewwwww! just cos u get cheap entertainment (half of her stories unfounded) should not necessarily allow common sense to escape you. Linda doesn't know when to stop. i am not toke makinwa, nor mercy johnson, nor susan peters. however linda has made herself a platform to "senselessly" attack peopel who have done nothign to cause anyone pain. at the end of the day, she blames it all on you her illiterate readers….lmao
Naijamum in L.
May 23, 2012 at 10:03 pm
Linda is my daily source of Naija gossip
The commenters can be mean but that is the same with most 'gist' sites – Check out UK 'femail' site or US' 'Mediatakeout' and you'll see.
No one is perfect but one must give kudos to trailblazers ………and Linda is one.
For me, Linda's discussion about female circumcision was brave and insightful
I'm sure she resonated with a lot of young African women
Well done gal
xxxxxxxxxxxxxx
aproko
May 24, 2012 at 12:14 am
Hardwork and passion have proven to pay off afterall, keep it up Lin!xoxo
slavin
May 24, 2012 at 12:53 am
everyday is for the thief, one day is for the owner…… One day when wind bloow, foul yansh go oppeeeeen!… #dropsthemic
Funtizzy
May 24, 2012 at 2:11 am
Well said, proud of you Linda
Woman
May 24, 2012 at 2:22 am
Love love love my linda ikejibish for life….. Linda i know your gona read these comments. Im the girl that told you i love you on twitter and you replied i love you too. I wish you joy peace and more success baby xxxx
teeno
May 24, 2012 at 2:33 am
Linda has a good sense of humour, which is one of the things that attract me to her blog.She can make an otherwise boring day,quite pleasant,with just a line. Now the comments on the other hand cd be so revealing and hilarious, depending on your mind set.The fact remains that Linda is successful in what she does,if nt we all wdnt be talking about her today.For the lady who professionaly stole Lindas phone, surely there is a gift God placed inside of you that can open doors for u in life,nt stealing.Discover it.Linda's own is Blogging. That said, keep doing what u know how to do best,Linda.Cheers!
kikni
May 24, 2012 at 4:07 am
say all you say . linda is a web genuis. wish her all the best
Chy
May 24, 2012 at 6:40 am
Luv, luv this girl and her blog. She is doing an amazing job bringing me gist and helping me relieve stress sometimes. The comments can be super hilarious. Linda Ikeji keep up the good work. You are truly blessed and will be blessed with a husband who loves and appreciates you.
solo
May 24, 2012 at 7:34 am
Linda you are doing well God should give wisdom to move on ……
adesoye
May 24, 2012 at 8:46 am
Well we all know gimmer is toke makinwa's relative cos dey have d same thing in common"putting their mouth where their common sense ought to be".you don't like her & you are always back to convince pple on ur hatred.so much venom from you pls put up ur pics& name and let's see wat pple have to say about you.
Everyone claiming to be saints,she is nt perfect&we r nt perfect too so get a life and stop being a bitch.calling pple names shows how properly you were brought up.
ATM 2010
May 24, 2012 at 9:06 am
I agree with Gimmer all the way. Used to be an avid Linda reader until she travelled to the states and left her readers hanging – must you do it alone, hire people and be more efficient. Also the Toke story, turns out Linda's sob story wasn't true. Love my classy BN anyday jor!
ISAIDIT
May 24, 2012 at 10:30 am
True or not – it was established that Toke Makinwa had no business telling young Nigerians who to look to as a role model. If you did not get that, then obviously you are not true to yourself. Whilst you are at it agreeing with Gimmer, tell us people's lives she has destroyed with her blog? I am really curious because Gimmer has not been able to provide us that information!
chocolatier
May 24, 2012 at 10:32 am
I love how Linda keeps it real. no pretences, no airs. she kinda reminds me of Wendy Williams i.e the naughty and mischevious ways she does her news reporting. i also love fact thatshe holds her head up high and remains unaffected by what people say about her. keep doing what you do Linda. Love you girl!
anonymous
May 24, 2012 at 10:54 am
Stop attacking Gimmer for saying the truth.
Linda has her bad side too, she once threw her readers under the bus during the Susan Peters brouhaha and cried wolf when Toke Makinwa stated that she didn't see her as role model.
buki
May 24, 2012 at 12:23 pm
linda's blog is an avid part of my day! no kidding
Ivy
May 24, 2012 at 12:42 pm
Linda so many answers to the question u start by saying … I dnt care …. That's a totally turn off …. U. Nt really use the word u dnt care carelessly my dear
Nneoma
May 24, 2012 at 12:50 pm
To be sincere with you.i have never visited Bella naija.i know it's a prestigious blog and all that.i just did cos of this Linda ikeji issue.i notice most of the readers here are more polished and sophisticated in airing their views and even those who criticise here do it more objectively or wud I say subtly but the truth is,it doesn't represent the society correctly.Nigerians are inflammatory by nature(typically)
At LInda ikeji's blog,you see comments that will make you laugh,make you angry,make you nod,get you infuriated and the truth is,you can write back to criticise or back up someone's comment.so why the criticism about negative comments when you can make your own positive ones?Isnt the comment box open to you?
You see a lot of people there.people from the u.s and uk.nigerians in diaspora,the normal Nigerian,the students,the fashion-exposed,influential and common folks.evrybody is represented and the ideal Nigerian humour,you find there
That being said,those celebs who complain about the commentators scandalising and insulting them should understand that that is what the public thinks about them.everybody can't be saying the same thing.iv seen posts about monalisa,Genevieve,Stephanie's wedding where majority praised and applauded them.so it's not all about negativity but when a star does what the public hates,they vent……personally,I have nothing against gay people but I read some of her posts were the readers crucified gay people and rubbished them.i felt the people were ignorant but then I accepted that that is the typical Nigerian view.so celebs should understand that it is a cross that comes with fame.Go to foreign blogs and see how ppl insult Kim kardashian,John terry,Paris Hilton and even there the bloggers make their opinion known.even encourage the hate.thats the press for you
Nnenna
May 27, 2012 at 6:35 am
…and this is why we need a LIKE button on here…. her audience is without doubt the most representative of d Nigerian populatn, d difference between BN and LIB isn't the calibre of readers, NO, its the same set of people wit access to internet on their fones n @ work or home, but d comments just get screened here DATS ALL! Matter of factly, there are times when a post or comment strikes a nerve, and i dont bother commenting here cos i already know it wont be piblished…does it mean I am not a BN reader, NO, it just means I wont bother wasting my typing energy…
As for Gimmer, oya you've been noticed, miss/mr sophisticated, u can rest now…ur apparent ignorance has gotten embarrassing @ this point.
Ciao!!
ofilispeaks
May 24, 2012 at 1:02 pm
Can you date someone younger than you? No, never.
————————————————————————————-
Dang! My plans to date Linda have just gone up in smokes =(
Dixieeeeeee
May 24, 2012 at 1:05 pm
Hmmmm mm! This 'gimmer' must really av 'HER' stomach filled wit gas cos she has just been fattttting every were since. Linda abeg dodge before she will shoot u wit the foul smell from her behind ooooo. Na by force. If u don't Like the BABE, den hiss n carry ur face away. But all these ur bad belle comment only shows au u reason. Did she kill ur boyfriend? Abegi Linda rockssssssss weda u like it or not she will get to the height dat God has destined for her u hear. Linda just Kip bein u cos majority lov u for bein uuuuuu
Gimmer
May 24, 2012 at 4:07 pm
i'm entitled to my opionion aren't i? pls run back to LIB…she will have mutilated bodies for your viewing pleasure in a few minutes. lmao. thank God Blackberry phones made it to naija otherwise, most of u her okada-hopping readers/commenters no go gree turn her to ace bloggers
ATM 2010
May 24, 2012 at 2:06 pm
@ Isaidit: Please post your comment and keep it moving. Everyone is entitled to their opinion. As I said, I agree with Gimmer – must we all be Linda's voltrons.
For those saying BN isn't a true representation of naijas – yeah you're right. However, some of us like it that way. For guilty pleasure I go to Ladun's blog, for serious news I go to Sahara reporters and for quality entertainment news and quality comments I go to Bellanaija. Some of us don't have the patience to sift through over 200 comments mostly of poor quality(that make my head ache by the way), on Bella the comments may be fewer but they are mostly quality comments.
NOTE TO ATM
May 27, 2012 at 7:01 am
Did u really just mention Ladun Liadi's blog in comparison to Linda… u must be reading upside down…dats even more trashy…my first day there i followed a link on Annabel mobile/Nicholas Okoye…I haven't been back since and don't plan to…..dat was PURE unadulterated ridiculousness, nothing of which i'd seen b4, the commenters even know n address each other by name already! But then again if dats where u're coming from n judging LIB…..smh rily!!
Karo
May 24, 2012 at 2:10 pm
Linda do u own any house in banana lsland or do u own a brand new car or do u have a house aboard
Karo
May 24, 2012 at 2:11 pm
Do only way I can say anything bat Linda is to see way as a lady n also as I huiness lady … If dnt I will mixed it up n hate her hig time
meg
May 24, 2012 at 3:09 pm
@Gimmer. wats ur problem na.why are u so hateful of someone you barely know.you sound very sad and need therapy. sweet Linda.down to earth.my sister in d UK introduced me to your blog and its like a daily medication for me even when am in a mtg am rushing out to refresh your page.God will bless you with a lovely husband.love u mwah.
Gimmer
May 25, 2012 at 5:33 pm
i am hateful of her, same way she is hateful and often time orchestrate her "questionably" intelligent readers to attack people they know nothing about. what goes around come around.
Duchess Jacob Abayomi
May 24, 2012 at 3:26 pm
Like her or hate her LINDA IKEJI is doing well for herself. I love u babes, carry go jor
Doris
May 24, 2012 at 5:24 pm
Lin..lin…U are indeed an inspiration to womanhood….Love you anytime..anyday..cant wait to meet you in court come june 14th
Kate
May 24, 2012 at 6:09 pm
pls explanation how shes an inspiration…bcos she making money??? you need to read, learn or go out more to see what real inspiration is. what has she inspired you to do? so she sold you her 'sob' story all of a sudden she's inspirational? did you think so of her back in 2006/7 when she started? Gossip and sensationalised stories sell…its a fact.. all over the world but please dont now label the opportunist a role model or an inspiration… to who? what type of people? People interested in making fast money? If it wasnt for the internet or the fact that blogging allows you to make money do you think she ould be gossiping 24/7? i get we all like gists of various but lets call a spade a spade please. There are better role models out there. Blogging is not something to be particularly proud of.
Gimmer
May 25, 2012 at 5:31 pm
it just tells you how moronic, unambitious and gullible her readers/commenters her…inspiration? role model? yuou have gots to be kidding me. besides fabricating gossips, copy and paste articles from TMZ, MTO and THEYBF, instigating drama by puppetting and anchoring her readers to attack people…what sort of creativity does Linda bring that inspires anyone that comes from a decent pedigree?
essy
May 24, 2012 at 8:05 pm
LInda u go sis, dont mind d haters cos whoeva God has blessed no man can curse and I pray God gives u the man of ur dreams very soon.
hansel praise
May 24, 2012 at 8:26 pm
see all the comments my role model gathered. wow! linda you are too much
Jhenny
May 24, 2012 at 9:50 pm
We LOVE LIB, we love Linda ikeji, all you haters, u can like to hang yourselves.
nkechi
May 24, 2012 at 10:18 pm
gimmer if u really believe dat a huge percentage of her blog readers are okada hopping peeps, pls why dont u try naijapals.com. ur pals ova there hav missed u
Luqman
May 24, 2012 at 10:46 pm
My day is not complete without bumping into ur Blog, it is just a food for thought for me, i had stayed in 3 different continents and ur blog was very captivative and made me feel at home despite the distance btw Naija and those Countries.
Keep doing the great work Linda!
Merci bocu!
sasssiecassie
May 24, 2012 at 10:56 pm
ok gimmer, take a chill pill. there's no need for you to get all condescending. Those" okada hoppers" are human beings too
chinco
May 24, 2012 at 11:43 pm
Pls all u arguing about, 'loving or hating linda ikeji'…I'm getting a headache already. Can't we just agree to disagree? To each his own okay??? Never checked out her(linda's) blog but I'm a bit curious to know what d fuss is about.
Pretty Lady
May 25, 2012 at 1:27 am
A day without Linda Ikeji's blog is like a day without taking a shower. I'm so addicted to her blog it's scary. Funny, I've NEVER left a comment, but I sure do read all the comments. The comments are so HILARIOUS!!! Bellanaija is good also but sorry it's too boring for my liking. Just like going to school and taking a very boring professor's class that makes you yawn all day. We need some kind of laughter in our busy life every now and then. And I sure do get it daily from my very own Linda Ikeji's blog. Kudos love!xxx
naija4life
May 25, 2012 at 1:35 am
Linda ikeji is a gem. I'm addicted to her blog, because she's just being herself. I love her openness, you either love her or hate her. Behind every successful person are admirers and non admirers. Linda, you go girl, I'm proud of you. Keep in mind, just like some don't like you, there are many out there who love you and are inspired by you.
Lola
May 25, 2012 at 5:09 am
I am inspired by Linda Ikeji…great post about her.
http://www.lollieandcoco.com
Agudosi
May 25, 2012 at 8:47 am
@Gimmer….has it occurred to you that you have displayed the same trait you accuse LIB readers of ? some ppl share your sentiments about Linda but they have made their point like adults and moved on and u are here still cursing and puffin. you are a sad little person and i think you need professional help. Linda is making a living doing what she truly loves and your are here calling her names, hw many ppl are that fortunate….and more so why e dey pain u say plenty Nigerians get BB,would you rather e b say na only u get am abi? so sad…
Gimmer
May 25, 2012 at 5:27 pm
well, i hope now that she knows how it feels when someone you don't know go on websites/blogs to personally attack you. she done just that to several innocent people and believe it when i her her nemesis is gearing up for her. all of you her followers wont be able to rescue her from karma.
Beverly
May 25, 2012 at 8:25 pm
Linda gets abused everyday on her blog, it used to be worse in the old days, this is an exercise in futility.
For someone who does not like LIB content and her personally, you seem to know A LOT about her content. You do know every time you click on her page you are making her money, no?
If I do not like someone, I will not spend money on them.
BN comment moderator(s), I see you.
Aduke.L
May 27, 2012 at 7:27 pm
Gimmer! Chai! U no dey tire?!? HABA!!!What is it sef?!?!?!? Jeeeeeez!
lemonplump
May 25, 2012 at 11:35 am
Linda Linda Linda! God bless ur hustle….will make reference to u some day,jst like u mentioned BN.
alexie
May 25, 2012 at 12:27 pm
im always loving ha blogspot,way 2 go Linda
saphya
May 25, 2012 at 1:20 pm
Nigerians!!! comments and counter comments.Very entertaining set of people:-)
iba
May 26, 2012 at 6:12 pm
i read her blog everyday for the latest stories from home. now even more than nairaland or bellanaija.oops sorry…
revivedafrikana
May 26, 2012 at 6:26 pm
Nice one girl. The guy that bought your domain is wicked oo
Purpleicious Babe
May 26, 2012 at 11:21 pm
I assume Linda is yoruba based on "ikeji"..(am willing to accept otherwise). I didn't know yoruba did circumcisio?? I think its very interesting to share this and surely she would have helped some people thru this.
I like BN more and I tend to come here to jam but when am on Linda Ikeji very rarely sha "I am sometimes HOOKED" and I find some comments funny.. lool.
She is beautiful and quite young too. At some point I thought she was engaged…
I must say blogging and reading it can be soooooooooooo ADDICTIVE… its maddness..
Eyes burn because of this, not cool. one needs a break.lol. I wonder if she wears glasses due to too much glare on the computer..
Regardless, she has found what she loves and she is controversial, transparent, probably insultive, manipulative at times. PEOPLE STILL LOVE READING HER BLOG. I suppose it what it is.. INTERNET PROVIDES A PLATFORM FOR ALL SORTS. CHOOSE UR PATH.
http://lifeinstagesdoz.blogspot.co.uk/
laide
June 15, 2012 at 9:11 am
no she is igbo
NOTE TO BN/GIMMER
May 27, 2012 at 6:48 am
#just observing- when last did u recieve 194 (and counting) comments on a piece bout any single nigerian enterpreneur/individual dat wasnt a wedding or write-up, just interview… thats called influence- take it or leave it, she's GOT IT, dats why we are going back n forth with all sorts of opinions…
So Gimmer, rather dan keeping ur pant in a bunch, i'd suggest u go find creative ways of being influential to your generation too. You sound like Linda is responsible for u being sex starved or sumthin… Cheer up, if u dont like one, try anoda…. 🙂
nkoli nwakwesi
May 27, 2012 at 9:53 am
Linda is a role model i love her .:-)
Oliver
May 27, 2012 at 11:23 am
Linda don dey find Husband! Lol!
olashile
May 28, 2012 at 11:55 am
Linda ,we love you *kisses*
Samantha
May 30, 2012 at 4:06 am
Love or hate her, Linda is here to stay. Most of us read her blog daily but do not comment. The comments on her blog are so hilarious, that you just want to slap someone.
I used to read BN daily since she started, until I stopped last year. I only came here to read this article. One thing that stands out clearly, is the "I am richer and more sophisticated than you" attitude here. There is this perception that BN is for the rich and wealthy, the ones that either their parents contributed to the sad state Nigeria is or they are the ones actually contributing to it.
If you don't like Linda, that's your problem. She is likable and friendly and real and she don't have to pretend that her shit don't smell. That's why her readers love her. We (her readers) ain't stuck up like most of BN readers.
Kanyinulia
May 30, 2012 at 3:07 pm
Nice.
http://www.kanyinulia.blogspot.com
ABA
May 30, 2012 at 3:46 pm
I love Linda! She brings a good mix of fun, social responsibility, and compassion to her blog
IfeOluwa
May 30, 2012 at 5:13 pm
I am truly inspired. May your head never be bowed. Great job!
Bolaji
May 31, 2012 at 12:49 am
Keep doing the good job Linda. I'm proud of you. God will continued strengthen you in more knowledge and understanding. Greetings from Portland,ME
Hally
May 31, 2012 at 7:53 am
I love linda cos she impact my life positively,she make me to belive in my self. All d haters u can go and hug transfomer
Paul
May 31, 2012 at 9:14 am
She comes across as not globally savvy. Her opinion on a lot of things is shallow and pedestrian. I find it very strange that she still live at home with her parents at 31. Most Nigerian families are like that. No doubt, she has done quite well for herself considering her ambition and the limit of her aspirations. She has got potentials but I have my doubts if she will be able to take advantage of them. Good luck to her though.
ijay
May 31, 2012 at 9:22 am
I love the interview and d way she answer all, lind i dont miss ur blog, always loving u, kudos
Feyi
May 31, 2012 at 10:59 am
i have been reading both Linda and BN's blogs for about a year now and i agree completely with Gimmer…what is shocking is people actually believe this chameleon has true intentions…she takes peoples personal information and throws them in public inciting all sorts of hatred and venom to even name-calling of their parents, while she sits in a corner revelling in those moronic comments. If in this day and age you find Linda Ikeji a role model,i am really sorry but you need help…A role model?seriously??i fear for Nigerias future…and for the record i do not know Gimmer or Toke (i guess thats d chicks name who said same)…just go back and think deeply-what if i was one of those people she put on the blog?
love
May 31, 2012 at 3:28 pm
Gimmer, Kate, Feyi, you are all the same people. It's just a blog…just a blog.
Marialunder
July 25, 2012 at 1:59 am
Linda can dish crap about other people but she can't take it. She keeps talking about her sorry story of how she grew up in a poor family. Some of the things she posts on her blog are sometimes not verified. She doesn't mind destroying other people's life as long as she is making money from it. The most annoying one was when she posted stuff about the Anyene Family. She is such a gutter girl. If you can dish it you had better be able to take it. Her sorry story about how she grew up as a poor child is what she uses to get people. Get a life Linda Ikeji and keep it moving.
ogeeokoye
May 31, 2012 at 11:20 am
luv u so much linda baby
Young Gucci
June 2, 2012 at 12:53 am
linda has inspired me in so many aspect. I respect her so much. 1love linder
christiana
August 3, 2012 at 1:05 pm
INSPIRING WELL DONE LINDA I LOVE UR BLOG
Linda Ikeji
August 25, 2012 at 7:47 am
I must say that Linda has done incredibly well for herself. Kudos to her.
jmc
August 26, 2012 at 2:17 pm
its good to be sincere & open mindedness in wtever u do but pls do not lead ur visitors astry with things u post in ur blog
Oby Azike
May 5, 2013 at 8:51 am
well done girl!
obyazike.blogspot.co.uk
cynthia
July 15, 2013 at 11:13 am
Thumbs up Lindiwey! I love your courage and passion. Never mind what people say. the right man for you will come without questions. Keep the flag flying!
Hope Eno
November 7, 2013 at 12:22 pm
Nobody was born with poverty stamped on his or her forehead. For the fact that you were born naked does not mean you were born poor. Every one born into this world came with nothing, yet some are famous others are not. That goes to show that God is not partial, especially to those who want to blame the state of their poverty on their creator.
No matter how rich you are, it is impossible, even with all the cash you can muster to persuade God to give you an opportunity to get into your wife's womb just to put an expensive cloth on your unborn daughter before she appears on the face of earth so that at least she will be better than others. And you know what God did not only stop there. Apart from making sure everyone who came into this world, came in naked, He also gave everyone equal opportunity and that is time. He gave everyone twenty four hours, no addition and no subtraction.
Now what is the problem?
Akeem Stunna
January 17, 2014 at 5:21 am
Thank God I saw this, thanks BellaNaija 4 dis interview. @ least I got some clue to go about my blog from Linda.
concerned citizen
March 29, 2015 at 8:23 pm
When will this stop? When will we make them pay? This country is falling into ruin and yet they think there is nothing we can do about it. We are getting reports from all around the Country about the deployment of military troops all over Lagos State and other parts of the Country to make overnight arrests of some key political figures of the opposition Party. As I type this, Magodo Estate currently has both its gates blocked by military trucks, military personnel are being deployed to areas where opposition politicians live. Ballot boxes are being snatched already in Igando, result sheets for the elections are being falsified in some States such as Rivers, Imo, and Edo States to favour the PDP. Even after the high court had decreed that troops should not be deployed in any parts of the country during this election, the incumbent president is using his power to swing this election in his favour. A fracas is being caused all over the country and our votes are being toyed with. Do these people think we don't know who we voted for, or do they think they can ride us and go scot-free. This has to stop. The military
cannot execute a coup and expect the country to go along with it. Neither can the current President force things to work in his favour and expect nothing to happen. If they think they can do all these and go free, they must be shown that they have another thing coming. If they think what we did to them over the fuel subsidy issue was a big deal, just let them try anything funny when they announce the results of this election. If JEGA and all the other INEC CROONIES think they can molest us and take our civil rights for granted, lets show them that in a democracy, the power is with the people and not the government. The current government thinks they know all and can act as they please, well I SAY JUST TRY ANYTHING FUNNY AND SEE WHAT THE WORLD WILL DO TO YOU. And to the military, WE WERE WARNED ABOUT YOUR COUP ATTEMPTS, BOTH ON JONATHAN AND THIS CURRENT ONE YOU THINK YOU ARE EXECUTING. LOCK DOWN THE INEC OFFICE ALL YOU WANT BUT I TELL YOU, BETTER BE CAREFUL. And to the Police force who are using tear gas to molest people, for every poison there is a cure. If you say you have tear gas, Gas masks will soon enter the market. If you think you have guns, lets see you kill the whole country. Nigerians unite against this stupid molestation and oppression that these demons think they can foist on us. Sani Abacha did his worst, and someone still dealt with him. Saddam Hussein thought he held the world to ransom, and someone still put him 6feet under. Do your worst and see what a nation can do to you when united behind a real leader.
The world is watching. The world is waiting. Africans are waiting. Nigeria is waiting. I am waiting.
collinskings
June 14, 2015 at 8:25 pm
am deeply inspired carry on linda u ar blessed
Ademola Ayokanmi
October 6, 2015 at 5:22 am
You are right folk,
ademolaayokanmi.blogspot.com
Iyabo Oyawale
January 21, 2016 at 11:52 am
The fact that it took four years to make money from your blog is proof that persistence pays in the blogging business. If you're reading this and you want to start a blog, just know it's a long journey. But, you'll definitely arrive at your destination if you do not give up.
damola
April 22, 2016 at 6:45 am
Wao. I was highly motivated to
matata m.
June 14, 2016 at 5:58 pm
cook i love it
Uba Babs
August 17, 2016 at 3:07 pm
This is really very great indeed please,keep the good work you are doing up.
Edidiong
April 10, 2017 at 3:05 pm
i love this, i am motivated to start up blogging soon. Watch out for eddyjohnny, what an inspiration.
Kinnaka
October 26, 2017 at 12:11 pm
Bella Naija and Linda Ikeji's blog are my favourite blogs.
Amazon Blew
October 26, 2017 at 12:20 pm
This is an impressive share! I have just forwarded this onto a friend who had also been conducting a little research on this. And he in fact ordered me
dinner simply because I discovered it for him… lol. Thanks veryyy much
for sharing this price worthy post. I really wish you had an email list. i would have subscribed to it. I really need to keep abreast with all your latest posts.
From the blogger at http://www.comofficialwebsite.com
Eazi
January 12, 2019 at 8:35 pm
Wow, really nice to know about you
Falz
March 20, 2019 at 6:51 pm
Hmm that nice
Your email address will not be published. Required fields are marked *







This site uses Akismet to reduce spam. Learn how your comment data is processed.
Get Ready for the 2021 Ghana Bloggers Summit Happening Next Month
Sandra Ikeji Samuel & Hubby Arinze welcome Baby Number 2
Stars, Tech & Selfies! All About the Phantom X Launch in Lagos with 2Baba, Linda Ikeji, Mercy Johnson & More
© 2022 BellaNaija. All rights reserved